Etnyre Makes Crack Sealers Tennessee Can Trust
Begun from the desire to increase the effectiveness of the industry with innovation, Etnyre has spent over a century manufacturing quality equipment for asphalt and road construction crews. From chip spreaders to crack sealers Tennessee can trust the durability and functionality of Etnyre equipment. For generations, we've taken pride in increasing the quality of the world's roads and impacting America's travel with the great equipment we provide. We look forward to showing you why our name has been trusted for generations.
The Etnyre Difference
For over 125 years, generations of Etnyre employees have led innovation. We are confident that our products will always meet your need because we offer customizable tank capacities. And our engineering is always centered on operator experience and optimal end result for your roadways. Our crack sealers have environmentally friendly flush free systems, and we offer a closed loop flow controlled hot oil heating system. You know your machine will always fire up because of our enclosed high pressure diesel oil burner with automatic ignition. And you'll get easy access with two sealant loading doors and personal controls that allow for manual and automatic operation.
Before cracks turn into big problems, crack sealing is a great way to ensure the safety of your roads while extending their life. This kind of routine road maintenance makes roadways safer and longer lasting. The savings you'll experience in the long term by removing the need to replace crumbling asphalt will save your customers over the more expensive process of replacement.
Reliable from the Start
In addition to crack sealers, Etnyre manufactures a wide range of asphalt repair equipment, including asphalt spreaders and chip spreaders. And we have set the standard for reliability since we were founded in 1898. We build each unit to order and offer outstanding customer support, too. We are proud of our legacy of leading the asphalt road construction industry for over a century.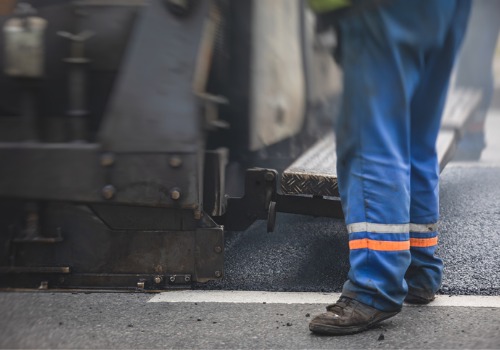 Contact Us Today
Our team is ready to help you find the perfect crack sealers in Tennessee or whatever roadway equipment you might need. Call Etnyre now at
815-732-2116 so we can help guide you through the process of finding the perfect equipment for your needs.