Etnyre Manufactures the Crack Sealers Texas Trusts
For 125 years, the team at Etnyre has been innovating equipment for the asphalt and road construction industry. From the crack sealers Texas counts on to chip spreaders used across the country, Etnyre is a name those in the know, know they can trust. We take pride in engineering and manufacturing equipment that increases the safety and durability of roads so that our world is more connected.
Routine Maintenance Makes all the Difference
There's always normal wear and tear to roadways. Yet routine maintenance can keep them passable and safe well into the future. By addressing cracks before they turn into bigger problems, the process of crack sealing is a great way to extend the life and ensure the safety of roads. By addressing these small problems, any roadway system can avoid shutdown for major construction. And the customers that hire you to maintain their roads will avoid the expensive process of roadway replacement.
Since 1898, we've been innovating and customizing equipment for roadway crews. Our focus on your crew's experience as well as a traveler's roadway conditions can have you assured, we will help you find the process that fits for you and those who use Texas roads. Customizable tank capacities, close loop flow controlled hot oil heating systems, and environmentally friendly flush free systems are just some of the innovations our equipment offers.
About Etnyre
Etnyre makes more than crack sealers alone. We started in the early days of the United States pavement industry with the goal of manufacturing the best equipment for asphalt road construction. Since our humble beginnings, we've built asphalt spreaders, chip spreaders, storage tanks, and trailers that have a reputation for providing reliable performance to our customers. Furthermore, we've built a name for our quality thanks to the support and customization we offer.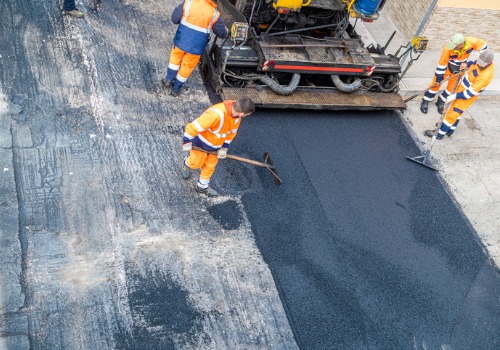 Contact Us Today
Call us today at 815-732-2116 so we can help you figure out the equipment needs that will take your crew to the next level. Whether it's crack sealers for Texas roads or something more, we'll help you find the right equipment that adds to your team's effectiveness and efficiency.