Etnyre Offers Live Bottom Trailers for Tennessee
As the needs of modern construction projects change, so do the needs of those hauling material to those products projects. That's why at Etnyre we are proud to offer Falcon live bottom trailers to Tennessee farms and businesses. The ability to control your payload upon unloading offers unique advantage. We do think live bottom trailers are the material transports of the future.
About Our Live Bottom Trailers
Unlike dump trucks, which lift their dump box and use gravity to unload materials, live bottom trailers use a conveyor system to conveniently load and unload material. This process allows material to be unloaded in a more precise manner. It also means that it will be easier for you to clean between payloads so you can make sure there's no cross contamination. Live bottom trailers also have a lower center of gravity than dump trucks. This lower center of gravity greatly reduces the risk of rollover accidents and overhead injuries. When you consider that you can increase your efficiency and safety, it seems a no brainer to invest in live bottom trailers.
At Etnyre, we believe that live bottom trailers are the best option. And the Falcon live bottom trailers we sell are the best of that option. The reliable conveyor system in the Falcon minimizes maintenance and downtime. Our hoppers have steep sidewalls that easily discharge and prevent bridging. With only one-half revolution of the belt necessary to unload materials, you will have your truck ready to reload in no time. And our 42-inch-wide belt eliminates slats and minimizes material bridging. These trailers also come with a variety of rear doors and are among the lightest in the industry. And they offer you flexibility and the ability to minimize fuel consumption in a way that other competitors can't match.
About Etnyre
Etnyre began manufacturing high-end equipment like the live bottom trailer in 1898. We've remained consistent, starting our manufacturing business with asphalt spreaders, chip spreaders, storage tanks, and trailers. And today, we've built a reputation as a leading road construction manufacturing company that has superior performance and reliability. What's more, our units and built to order, and we offer the support our customers need every step of the way.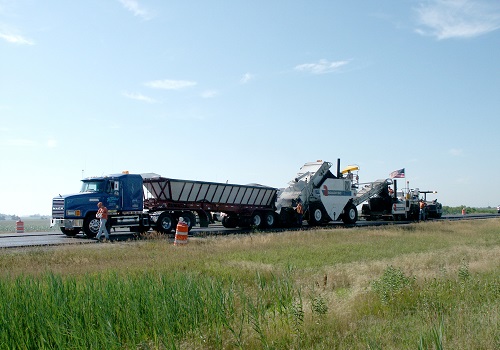 Contact Us Today
We look forward to helping you evolve your business, so reach out to us today at 815-732-2116. Let us show you how we can help you move into the future with live bottom trailers in Tennessee. We also offer other products like chip spreaders, asphalt distributors, lowboy trailers and crack sealers, so make sure you inquire if you think you might have the need.