The Best Equipment for Asphalt Repair
More than installing new pavement, asphalt contractors are continually repairing and maintaining asphalt lots, streets and roadways. Thus, having the right equipment to support asphalt repair is essential for every asphalt contractor. With help from Etnyre, contractors can provide excellent repair and maintenance services using high-quality equipment. Etnyre manufactures and supplies various asphalt machinery best for maintaining roadways throughout the United States.
Meeting Your Clients' Asphalt Needs
Asphalt surfaces can crack and deteriorate without proper maintenance, eventually requiring complete replacement. However, before replacement becomes necessary, some steps can be taken to preserve asphalt pavement. As an asphalt contractor, you ought to have all the tools necessary to assist your clients in their asphalt upkeep. Asphalt repair is a necessary service to offer due to:
Curb Appeal

Potholes, cracked pavement, and crumbling asphalt don't make for a professional-looking lot or roadway. For private properties or businesses wishing to keep up appearances, deteriorating asphalt can leave a bad impression on guests and clients. Thankfully, with consistent repair and upkeep, asphalt can stay "put together" and look new, giving your home or business extra curb appeal.

Safety Value

Crumbling pavement is not only unappealing visually but dangerous to traverse. Damaged asphalt can harm the vehicle's suspension and undercarriage, and also increase the potential for accidents due to road bumps and skidding. Thus, simple upkeep of your pavement keeps your roads safe for drivers and pedestrians alike. Chip sealing, in particular, helps create an anti-glare and skid-resistant asphalt surface.

Cost-Effectiveness

Rather than continually replacing old pavement, asphalt repair is significantly easier and more affordable. Crack repair is an especially affordable service that can prevent cracks from worsening. Additionally, chip sealing, which provides a protective asphalt aggregate layer to roadways, is cost-effective and incredibly beneficial when expanding pavement life.
Invest in Etnyre
Since 1898, Etnyre has heavily invested in the asphalt paving industry, designing and manufacturing the safest, most convenient and most durable industrial equipment. As such, asphalt contractors have invested in Etnyre to find the best equipment for providing high-quality asphalt paving services. Some of Etnyre's best products include: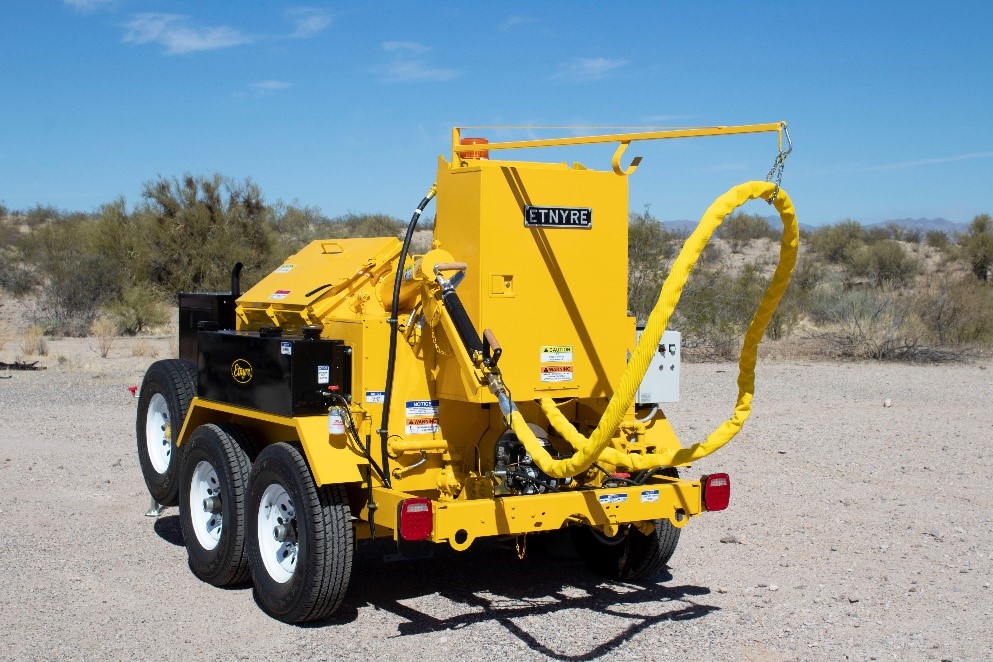 Call Today
Ensure your company can offer no less than the best asphalt repair services when using Etnyre's line of high-quality, top-rated road maintenance equipment. To learn more about our asphalt products, contact us today at 815-732-2166. We are located at 1333 Daysville Rd, Oregon, IL 61061. Etnyre is headquartered in Illinois, serving clients throughout the United States.