Where Can You Find Dependable, Top-Rated Chip Spreaders in Arizona?
Are you an asphalt contracting company looking to gain an edge against your competitors? You have the crew and clients, but can your equipment support the work you wish to do? If not, it's time for an upgrade! Thanks to E.D. Etnyre & Co., contractors in the Grand Canyon State and across the U.S. can take advantage of high-performance, long-lasting asphalt equipment. Our top-rated chip spreaders in Arizona have become the number-one choice of machinery for contractors wishing to offer popular chip seal services. Learn more about our products by calling today!
Why You Need High-Quality Chip Spreaders
As an asphalt contractor, you likely understand how crucial asphalt restoration and preservation is to property owners and city municipalities throughout Arizona. For this reason, chip seal paving is one of the most sought-after services of asphalt contractors. And to ensure your company can offer exceptional chip sealing, you need equipment like Etnyre ChipSpreaders. Our chip spreaders help contractors:
Reduce Labor Demands

Laying asphalt can be a demanding process, requiring significant labor when managed without proper equipment. The same can be said for chip spreading as part of chip & seal. That's why asphalt companies rely on chip spreaders like Etnyre's. Our chip spreaders only require a few people to operate, freeing up your crew and reducing the need for additional labor.

Accelerate Project Completion Times

If juggling multiple projects and finishing them on time is your concern, the issue might be your equipment. Without machinery to meet the expectations of a project, you'll quickly fall behind. Thankfully, Etnyre's chip spreaders are anything but slow. Our equipment enables contractors to complete jobs quicker and reduce the turnaround time between new projects.

Perform High-Quality Work

Pavement resurfacing won't matter much if the work provided is sub-par—lower-quality asphalt paving risks earlier deterioration and failure, which reflects negatively on your company. Instead, contractors rely on Etnyre equipment to provide the highest quality work. Our chip spreaders use digital controls, allowing operators to precisely control chip size and rate of application.
What Can You Expect from Etnyre ChipSpreaders?
When it comes to durability, longevity, and customizability, Etnyre's top-rated chip spreaders in Arizona stand above the rest! Our asphalt machinery ensures you always have the speed, volume and precision necessary for providing the best possible chip & seal services. With components like hydrostatic drive systems and variable width spread hoppers, our machinery makes aggregate chip spreading a breeze! Additional features of our chip spreaders include:
Front-wheel or four-wheel drive
Turbocharged diesel engine with 260 H.P.
Computer control application rate and speed control
24-inch-wide hydrostatic driven conveyor belts
12 to 24-foot front spread hopper with hydrostatic driven spread roll
Fixed or variable hopper
Individual gates for effortless radius corners
Folding batwings for improved material usage
Manual sliding console/seat assembly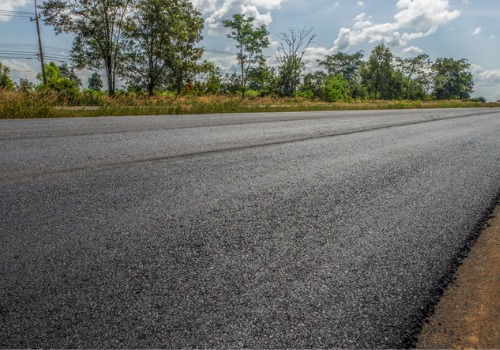 Contact Our Office
When looking to improve your asphalt contracting business and offer exceptional chip seal services, only top-rated chip spreaders in Arizona will do the trick! Discover the best asphalt equipment available near you with the professionals at Etnyre. To learn more about our products or request a quote, call 815-732-2116. Our main office is located at 1333 Daysville Rd, Oregon, IL 61061. Etnyre is headquartered in Illinois, serving clients in Arizona, Texas, Tennessee and throughout the United States.