Looking for Top-Rated Chip Spreaders in Arizona?
As one of the fastest-growing states in the U.S., Arizona's need for expansion is urgent! Right now, paving contractors more than have their hands full, completing asphalt paving jobs throughout the Grand Canyon State. And to ensure you keep up with demand, asphalt contractors best equipment available. For example, contractors count on Etnyre International for our top-rated chip spreaders in Arizona!
Why Choose Etnyre Chippers?
Truthfully, contractors have numerous options when selecting effective asphalt equipment. However, there's little argument among asphalt contractors over where to find the best chip spreaders; Etnyre is number one! When you purchase an Etnyre ChipSpreader, you can expect:
The Latest Computerized Controls

Our chippers have gone all digital! Using computerized controls, Etnyre's chip spreaders can have their application rate, chip size, speed, and additional functions precisely adjusted. Not only do digital controls help simplify the operation of our equipment, but the precision and accuracy afforded by our chippers help minimize material waste and maximize chip seal quality.

Increased Capacity & Durability

As you are likely aware, chip sealing is an incredibly popular service requested by municipalities and property owners. For this reason, having equipment that can work fast, manage large projects, and do so for extended periods is essential. Our chip spreaders are designed with speed, capacity and durability in mind, helping contractors complete any size of project with little stress placed on machinery.

Greater Cost Savings

Chip sealing services are already more cost-effective than other paving services. Chip sealing's cost-effectiveness is thanks to the use of recycled materials, reduced labor requirements, etc. However, the speed and durability of Etnyre machines bring cost-savings into greater focus. Faster project completion, reduced need for parts and repair, and minimal material waste all help save contractors (and clients) in the long term.
Not Yet Convinced? Check Out Our ChipSpreaders' Features!
The Etnyre ChipSpreader is rated best in the industry for its speed, durability, safety and function. Every chip spreader uses a hydrostatic system with variable width spread hopper to quickly and accurately apply multiple aggregate chip sizes and application rates across any pavement surface. Other features of our machines include:
Hydrostatic Drive System and Variable-Width Spread Hopper
Turbocharged Diesel Engine with 260 H.P.
Computer Control Application Rate and Speed Control
Manual Sliding Console/Seat Assembly
24-inch-wide Hydrostatic Driven Conveyor Belts
Folding Batwings for Improved Material Usage
Individual Gates for Effortless Radius Corners
Front-Wheel or Four-Wheel Drive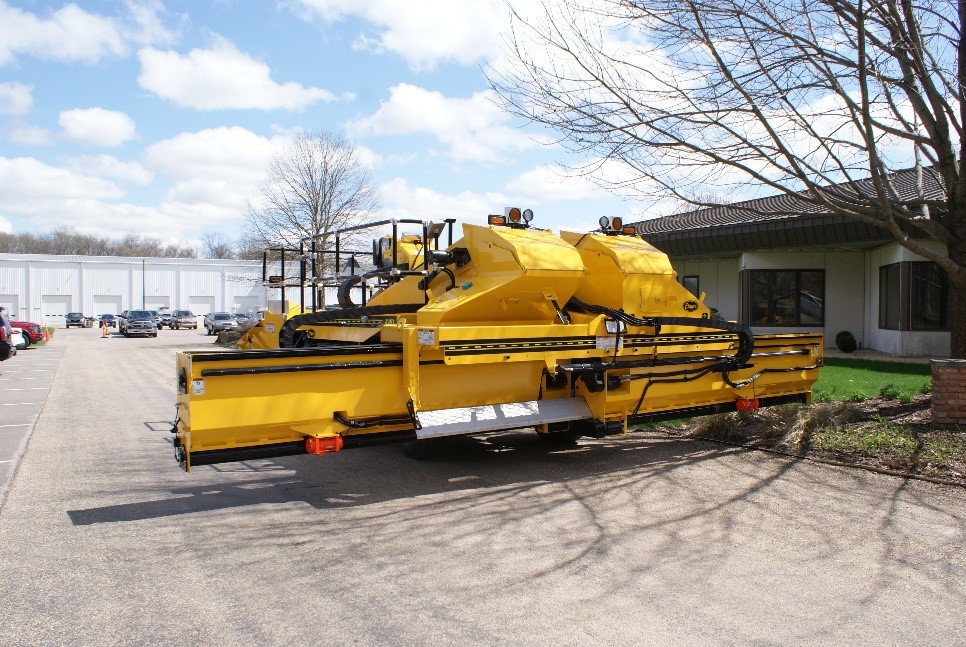 Call Today
The best chip spreaders for Arizona are just a call away! When looking to improve your company's chip sealing services, invest in high-quality equipment designed and manufactured by Etnyre International. To learn more about our asphalt equipment or request a quote, call 815-732-2116. We are located at 1333 Daysville Rd, Oregon, IL 61061. Etnyre is headquartered in Illinois, serving clients in Arizona, Texas, Tennessee and throughout the United States.